Clear Harbor: leadership cohorts
In it together. Never lead alone.
Give yourself a space for connection, commitment, & reflection
Be a thoughtful, rejuvenated, joyful, equitable leader
Leading a business, organization, or team can be a lonely endeavor.
You make critical decisions that impact your teams, clients, customers, community, mission, and bottom line. And our current systems are built in a way that isolates and silos groups and individuals from each other.
When you lead with a commitment to diversity, equity, and inclusion, you balance between collaboration and decisiveness, boldness, and vulnerability. You must have a robust set of tools and skills that demand you to constantly stretch beyond your current capacity.
You are committed to building an inclusive culture and equitable policies. You want everyone to receive fulfillment from their work while impacting the mission. You want each member of your team to feel a sense of belonging in their multitude of identities & experiences. Even though you are aware and planning for the future, there can be many issues and needs calling for your attention.
You are craving an opportunity to reflect and make thoughtful changes. Clear Harbor is a community of practice, so you lead from a place of connection and reflection.
Each of us is strong and capable.
We can hold a lot… yet sometimes all the work can leave us tired, even unsure.

We are navigating how our institutions were built in the past. The systems operating behind the scenes push against the way we want to operate and work in the world – they still ask us to divide and conquer, to hurry up and disregard our impact, to make decisions efficiently, and to give answers instead of asking questions.
Clear Harbor is a space set aside to practice a different way of leading, reflecting, and being in community. We can then return to our teams and offer an attentive, calm, aware leadership style that supports increased equity and belonging.
Practice, learn, and be supported by fellow leaders who are thoughtful about their leadership skills and commitment to positive community change.
Clear Harbor is a curated small group membership.
You apply to join a small group of 6 to 8 leaders. Once a month, you make time to meet in a relaxed, supported environment to reflect, strategize & get re-charged. Your cohort is designed to include a range of sectors, backgrounds, and personal experiences. Every group member is committed to diversity, equity, and inclusion, including anti-racism and anti-oppression.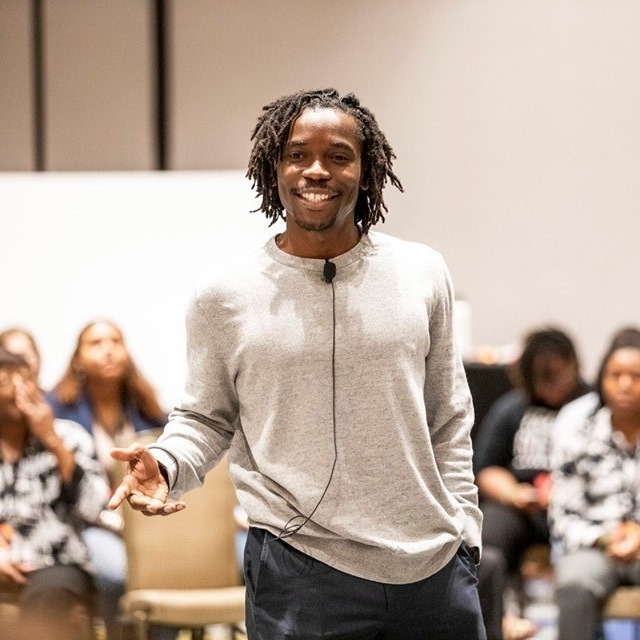 Walk away from each session feeling supported, connected, and better prepared to keep leading.
Drop into a space that is held and supported so you can show up as your dynamic self. Your group is facilitated by one of two seasoned facilitators & coaches – Wesley Morris or Annie Von Essen.
We are known for making spaces engaging and joyful while being direct and honest. Your membership includes monthly stress reduction calls led by Sashya Clark, a clinical social worker.
Plus a new guest speaker AND workshop each quarter; resource library; and more.
Clear Harbor membership is for you, if you:
Lead from a desire to make your community and country a better place for the next generations regardless of what sector you work in or position you hold.
Commit to create belonging and inclusion in your workplace and with clients/customers.
Strive to create an equitable culture and be a part of ending racism.
Need a place to connect with other leaders in a real, no BS way, without any grandstanding.
Crave more room to reflect, slow down, and grow.
Enjoy listening and learning from different experiences and perspectives.
Clear Harbor leaders are:
C-suite, Executive, or Director level leaders who oversee a team, manage a budget, and deal with complex decisions daily.
Accountable for business, organizational, or departmental decisions and outcomes.
Accountable for a vision of positive community change.
Our next cohorts begin in October 2022!
"The benefits for me have been listening to people as they bring up their leadership challenges. When I think about the folks I work with, a lot of them have been in the same organization for a long time. It's been a great way to get outside perspectives. And hear what other folks are doing. It's great to see that some of the struggles are the same. But it's also great to hear some of those other strategies and even, even hearing bold action folks can take in their positions... the different perspectives have changed how I think and challenges how I think."

It feels really good to connect with other people who are leading and dealing with their own challenges, you know every challenge is different, but I feel like there's similar threads you can learn from. It is the connection and the space to not feel like you have to show up as just a leader, like you can just show up as a human, and talk about the challenges of leadership.  I also appreciate intentionally carving out the time. You could do a whole bunch of different learning opportunities, but those things fall off when you get busy. I like the pace of doing it once a month throughout the year. And I love my cohort - with the variety of work and lived experiences and the ways everyone showed up. And I enjoyed the extra learning sessions each quarter too!
Why take the time to meet with a group?
Learn by example and from real-time stories, not curriculum.
Build long-term connections you can trust.
Unpack tough decisions and lessons learned.
Reflect monthly, outside your own leadership team & hurried schedule.
Make strategic goals & have support completing your goals.
Continue to improve your leadership skills through peer stories + quarterly guest speakers and workshops on topics, including: team development, planning, building a culture of belonging, inclusion & anti-racism, workplace well-being, board governance, & more.
Why have a facilitator + small, curated groups?
Thoughtful questions allow everyone across diverse experiences to participate fully.
Conversations stay focused away from knee-jerk advice-giving and on listening & sharing.
Increased confidentiality and accountability for how folks are in relationships with each other.
Small committed groups deepen the dialogue and reflection.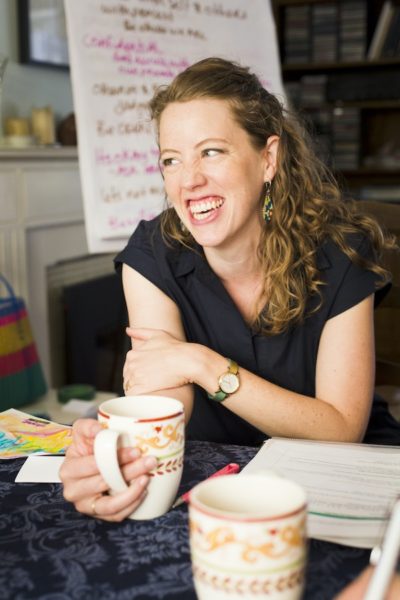 Your membership includes:
Monthly 2-hour energizing, confidential small group coaching & support (MAX 8 people at a time), for 1 year.
Monthly 30-minute stress-reduction call for all members.
Once a quarter, optional engagement includes guest speakers, workshops, & drop-in consulting sessions.
Occasional monthly coaching calls co-led with other facilitators to deepen conversations around identity, ending oppressive systems, and leadership.
Cohort Whats App group for resource-sharing & encouragement.
Resource library including past Guest Speakers, and workshops, member & facilitator recommended books, trainings, and podcasts.
As needed, free monthly 30-minute emergent issue individual consulting calls with Annie.
How much does Clear Harbor cost?
Clear Harbor membership is set on a sliding scale. Members pay a full amount that supports other members if they work in an institution without the ability (or willingness) to pay for professional development. We have a mid-range tier for individuals working at an institution with smaller budgets. And a price for individuals working at grassroots institutions.
Many organizations with large budgets do not actively invest in the development of their leaders, support of their staff, or measures that support equitable change. We recognize this and encourage leaders applying for Clear Harbor to use this as a necessary conversation starter to change policies and understanding of leaders and Boards about what is necessary to support a positive, inclusive culture long-term at an organization.
We discuss your pricing level on our inquiry call because the financial abilities of an institution vary. You will have an option to pay monthly or yearly.
"I had never been in this kind of leadership program because it's coaching and it's a small group, but it's about leading, it's not training, so I wasn't fully sure what to expect, but it exceeded my expectations from the beginning.  One of the biggest things that I think has been really helpful is developing the competence in my leadership skills. I feel like one of the really amazing things that Clear Harbor has given me is the confidence in what I bring to the table and the way that I show up in this work. I really love the the cross sector piece of it.  I already have a network of fundraisers that I go to - a really amazing group of fundraisers of color. There's something about folks who have no idea what it's like to fundraise, being able to give their insights in a really different way."

"There was just this reciprocal relationship of giving and receiving and giving and receiving. These are other real leaders facing real challenges that are being vulnerable enough to say, I need help. And here's my challenge. And helping someone else to process their issues, and come to a solution - being solution oriented just was amazing. And then for that to be reciprocated such that when it came my time and it wasn't fluff. What I received in the moment I actually implemented and got results. They were things that resonated in me, things that were actually doable and real.  It was significantly high level, well thought out feedback."
Clear Harbor Facilitators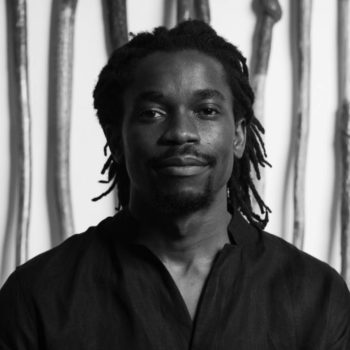 Wesley Morris – Cohort Facilitator
Wesley (he/him) is a dedicated coach, facilitator, community organizer, chaplain, and internationally recognized leader. His work for more than a decade with the Beloved Community Center of Greensboro, home of the nation's first "Community Truth and Reconciliation Process" uniquely positions him to guide those interested in intergenerational learning, historical archiving, and community organizing. Currently, he is the Associate Director of Southern Vision Alliance, a justice-centered values-based "grassroots intermediary" organized to provide capacity building, coaching, and technical assistance to frontline organizing projects, leadership programs, and collaborations led by directly-impacted communities in the US South.
In high-pressure situations, he pulls from his formal training and practical experience to unlock clarity for those who are seeking to change the world we live in.
Wesley graduated from North Carolina Agricultural Technical State University and Union Theological Seminary (NYC).
In his free time, he enjoys traveling, reading, writing, listening to his vinyl record collection, playing basketball, and watching live sporting events.
Annie Von Essen – Cohort Facilitator
Annie (she/her) is a strategic and organizational development consultant, executive coach, and social worker. Annie is the founder of Vessel Strategy & Consulting. Vessel's consulting work supports small businesses and organizations in building engaged teams, efficient systems, practical strategy, and more equitable & inclusive cultures to implement effective community change.
She is a diversity, equity, and inclusion facilitator for Social Design's diversity & leadership firm. For five years, she was a part of the national youth facilitation team with the White Privilege Conference, an annual anti-racism conference.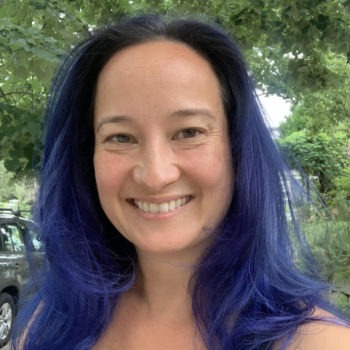 Sashya Clark – Anchor Down Wellness Session Facilitator
Sashya (she/her) is a clinical social worker and therapist. She works to forge genuine connections to help clients and students feel valued, cared for, and heard. She has a warm and relational style and integrates mindfulness, nurturing compassion for self and others, and deepening relationship with intuition into her counseling work. She employs an integrative therapeutic approach using humanistic, collaborative, and feminist & multicultural perspectives. Sashya hopes clients can find healing through connection with others and with their authentic self and inner wisdom.
Sashya received her MSW from the University of Washington.
In her free time, Sashya loves spending time with her partner and two children and is blessed with a robust and beloved community. She rests and heals through connection to nature, dancing, singing, yoga, reading, tarot, and knitting.
Collaborators & Guest Speakers
Jada Monica Drew is an engaging facilitator and speaker who has trained thousands in how to communicate clearly, how to become more efficient members of a team and how to implement inclusive policy and practices. Her specialty is catalyzing the growth of individuals and organizations. She serves as the lead consultant of Social Designs Consulting and is the author of three books.
Roberto Ascalon specializes in facilitating creative conversations and healthy intercultural dialogue. He is a poet, performer, group facilitator and veteran master teaching artist.  In 2007 he co-founded local nonprofit FEEST: the Food Empowerment Education Sustainability Team.
Sara Lawson, MPA, PCC, CPCC brings 20+ years' leadership experience to support organizations and individuals with big dreams and ambitious goals. She is passionate about the role that mission-driven organizations and socially-conscious businesses have in strengthening communities. She is co-founder of Shorthand Consulting.
Alessandra Pollock helps organizations develop insight into operations, workload, and performance and then use those insights to make smart, meaningful change for better results. She enjoys building sustainable and continuously improving systems and coaching individuals through every stage of the data and analytic life cycle. 
You read the whole page… you must be intrigued.
Join us to be a part of a small, supportive, engaged group of peers working toward a more just world.
At Vessel Consulting, we value and believe…
Our creative potential is stronger together. We believe the world needs spaces where leaders are supported and can collaborate to build a more just world. We believe in racial justice, that Black Lives Matter, and in equal LGBTQIA+ rights and gender rights. We work to increase belonging, inclusion, and equity and to dismantle false superiority and colonial ways of being and thinking. We recognize this is an ongoing change process that requires humility, empathy, learning, forgiveness, and love.
At Vessel Consulting and in Clear Harbor, we strive to build together, lead with imagination, foster belonging & well-being, cultivate courage & connection, and advance racial and social justice.
Applying for Clear Harbor affirms that you agree with these beliefs, values, and intentions.
Clear Harbor